How to Hire a Web Design Agency (and red flags to avoid)
When hiring a team to design and develop your website, what signs of success should you be looking for? Even more so, what red flags should you be aware of and avoid? Here are some litmus tests we've found to help you narrow down your search and avoid a unhealthy professional relationship.
1. Company website
Does the agency's own company site show signs of neglect? A web company will only go as far for you as they will go for themselves. A professionally designed and developed company site should inspire confidence to investigate further, not to search elsewhere.
Red flags: Steer clear of agencies whose sites are made from tacky templates or show poor functionality (slow loading times, buttons that don't work, etc.). This can indicate that the agency has little technological competence, and is just copying and pasting from other sources.
2. Tech stack
Tech "stacks" are the technologies a company uses to build websites. Are they a Wordpress-only shop? Do they only build custom sites from-scratch? Poking around on an agency's "About" page can help you determine if a company's stack will fit with your technology preferences.
Red flags: Avoid company's that don't list the technologies they use. Odds are, they don't have mastery of a certain stack and will use you as a guinea pig for something they have no experience in.
3. Portfolio
Often one of the most overlooked aspects of a design agency is their current project portfolio. Do they list a portfolio on their website? What kind of industries have they worked with before? Portfolios are an agency's curriculum vitae and should demonstrate a wide variety of competencies and showcase what they excel at.
Red flag: A missing portfolio or a very narrow clientele should be a red flag demonstrating the agency's lack of versatility and professionalism. A lack of client reviews on projects could also indicate a failure to maintain and satisfy a long-term clientele.
4. Process
Their process - It's one thing to show a final product in a portfolio. It's another to see them describe the process it took to take a project from start to finish. A good portfolio piece should explain each project stage from idea ➡ discovery ➡ design ➡ build ➡ launch & support.
Red flag: Does the agency's portfolio showcase the product and not talk about the process? That's a good red flag that the agency might not have any defined process for managing projects and won't have one for yours either.
5. Outcomes
Great websites create real, measurable results. Choosing a web agency is an investment and you should expect numerical return on investment. Does the agency show statistical results generated for their clients? Examples include increase in customer conversion rates, boosting search rankings, and increasing number of visitors.
Red Flag: Lacking success metrics communicates that the agency has little interest in creating actual results for you or others. Your investment should be creating actual returns—don't settle for less.
6. Social media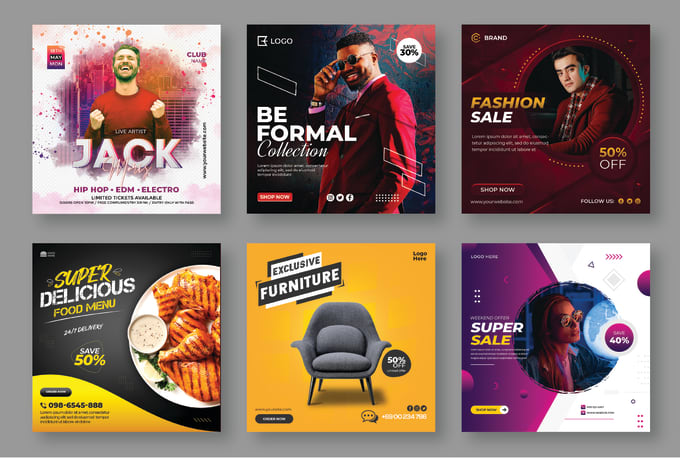 Social media presence is an essential part of marketing your website and driving growth to your business online. An agency's social media accounts can not only give you insight into more areas of their portfolio, but it can also indicate how fluent they are with integrating your social accounts into online growth.
Red Flag: No social media presence may indicate that an agency has little interest or experience in marketing themselves well. Thus, they will lack the same expertise when it comes to marketing you.
7. Culture
Though it may be hard to determine's an agency's culture and personality from a website, finding an agency that fits in well with your own culture could be the difference between the start of a beautiful friendship or the onset of an unavoidable professional breakup. Is the company's tone friendly and casual or all-business professional? Do they brag about working 80-hour work weeks or do they encourage a culture of delegation and work-life balance?
Red flag: A culture that is wildly different from your own may mean you need to swipe left and keep looking. Unprofessionalism and excessive casualness from the outset might also indicate that an agency relies too much on its personality and not enough on delivering success.
Hiring a web agency doesn't have to be a stressful process, but it will require some amount of research and legwork. At the end of the day, trust your gut, and go with the agency that best fits with your team. The agency you choose could very well become a business partner you interact with on a daily basis. It's a good idea to pick one that you could see yourself work alongside for the long haul.
At the end of the day, trust your gut, and go with the agency that best fits with your team.